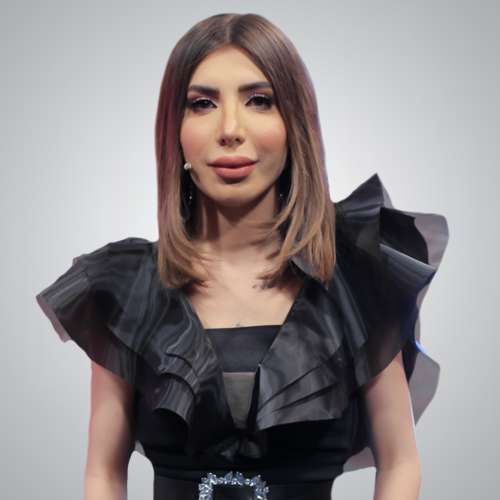 Shilan Mouafaq Muhammad
My name is Shilan Mouafaq Muhammad, known as Shilan Akchan. I am originally from Sulaimaniah but born in Kirkuk on January 20 1993. I studied at Fine Arts Institute- Kirkuk, Plastic Department- Drawing Branch until grade three. Then in 2011 we moved to Erbil and setteled there when I finished my studied and got Diploma Degree. In 2014 I joined College of Fine Arts- Design Department at Salahaddin University. During my graduation I was one of the best of the college. On September 9 2015 I got married and in the same year I started my Artistic and media career. My first artistic piece of work was a song devoted to the spirit of the late artist Jegr Aziz. Later on taped another song about Peshmerga under the name of " Panoramai Peshmarga".
Later on I started working in the field of Design and Advertising. In 2016 I started working in one of the media institutions in Kurdistan and became the presenter of various programs including (Waziri Renmayie – Baji Ninos – Rozhek Ba Xoshi- Timi Gulabarozha and Net Gram). Rather than these, I am the author of "Weekend With Shilan" on Youtube. In 2019 I started my career with Kurdmax TV through which I presented "Max Play" program.
On October 19 2019 I became the mother after Melamissa my daughter came to birth.
On June 20 2019 I started presenting "Rozhek Lagal Shilan" & "Show Magazine" program at Kurdmax Show TV until present.